Susan Griffin
Essayist   Poet   Novelist   Playwright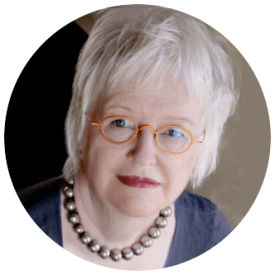 Over fifty years, through twenty books, one a Pulitzer Prize finalist, Susan Griffin has been making unconventional connections between seemingly separate subjects. Whether pairing ecology and gender in her foundational work, Woman and Nature,  or the private life with the targeting of civilians, in A Chorus of Stones, she has shed a new light on countless contemporary issues, including climate change, war, colonialism, the body, democracy, and terrorism.
Read Full Bio
PAST EVENTS:
Works in Progress: A Series of Conversations
Friday, January 27, 2017
Reading, Conversation with Elizabeth Rosner, and Celebration for the new edition of Woman and Nature, Kaleidoscope Cafe, Richmond, CA.
Saturday, Oct. 22, 2016
Bioneer's Conference at the Marin Center in San Rafael, at 2:45, on a panel called, Multicultural Women explore Social and Ecological Healing.
RECENT NEWS:
On May 15, 2016 Susan was given the Fred Cody Award for Lifetime Literary Achievement by the Northern California Book reviewers.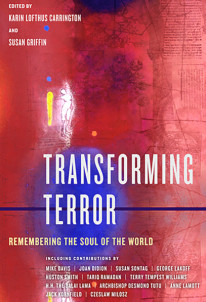 REMEMBERING THE SOUL OF THE WORLDEdited by Karin Lofthus Carrington and Susan Griffinwww.transformingterror.comThis inspired collection offers a new paradigm for moving the world beyond violence as the first, and often only, response to violence. Through essays and poetry, prayers and mediations, Transforming Terror powerfully demonstrates that terrorist violence—defined here as any attack on unarmed civilians—can never […]
PRESS KITS
PDF PRESS DOWNLOADS
Transforming Terror
Remembering the Soul of the World
Wrestling with The Angel of Democracy
On Being an American Citizen