CALENDAR
Friday, January 27, 2017
Reading, conversation with Elizabeth Rosner, and Woman and Nature new edition celebration, Kaleidoscope Cafe, Richmond, CA.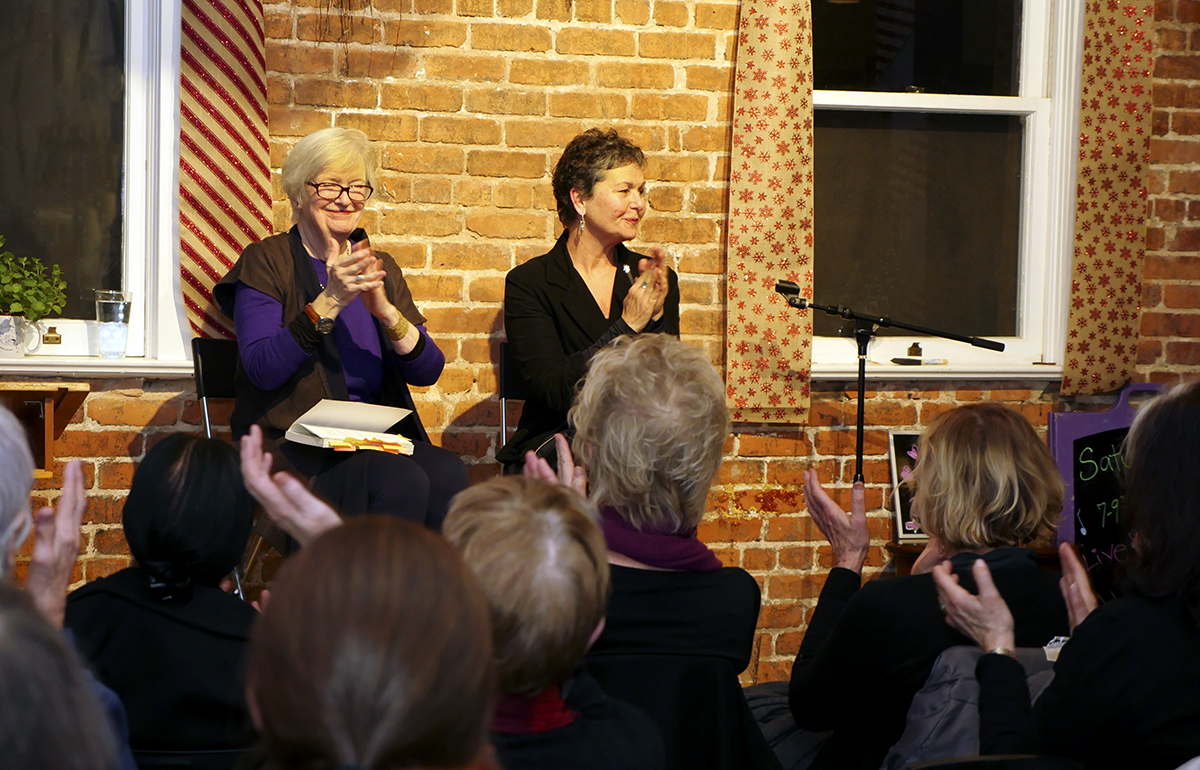 Saturday, Oct. 22, 2016
Bioneer's Conference at the Marin Center in San Rafael, at 2:45, on a panel called, Multicultural Women explore Social and Ecological Healing. 
Works in Progress:
 A Series of Conversations

hosted by Susan Griffin
Sunday afternoons, 2-4pm, Berkeley Public Library, 2090 Kittredge, Downtown Berkeley 
View PDF of Series Details
This winter and spring, The Berkeley Public Library will present Works in Progress, a ground breaking series of conversations in which a wide range of writers will talk about how they write. Hosted by author Susan Griffin, who will moderate the programs, the series aims to explore process, craft, working habits and inclinations as much as content, shedding light on the experience of creation, including both conscious labors and moments of sudden inspiration.
 NEXT UP:
On June 5, as part of the Bay Area Book Festival and her series called "Works in Progress," Susan will moderate a discussion between the great former poet Laureate of California, Al Young, and the celebrated translator of Rilke, Anita Barrows, who both write novels and poetry, to discuss "Interior Landscapes in Poetry and Prose," what different forms call forth and require (downtown, at Berkeley's Central Library, 2090 Kittredge St, Berkley 94704.) http://www.baybookfest.org/content/schedule/schedule.html (click on the event listing to get free tickets and more details)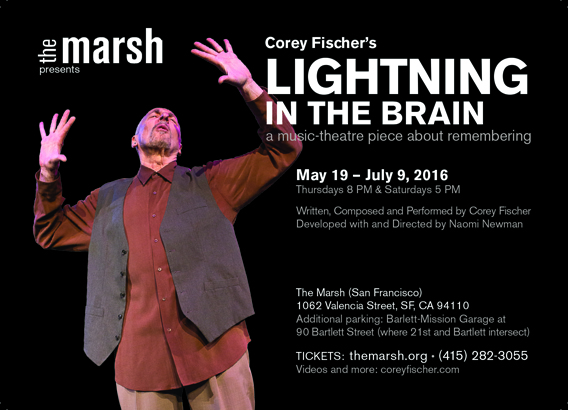 On Saturday June 11th at 5pm, Susan will engage in conversation with Corey Fischer after his solo performance about remembering called "Lightning in the Brain" at the Marsh, 1062 Valencia St. SF, CA 94110. Tickets: Ph 415-282-3055 or http://.org/corey_fischer/corey-fischer/
On Thursday, August 4, from 1:45 to 3 pm, Susan will speak as part of a panel about the "Woman's Rights Movement in the Bay Area" as part of the American Bar Association Program at the Marriott Marquis, 708 Mission St , San Francisco, 94103 http://www.americanbar.org/calendar/annual.html

On Saturday, September 10th, at noon, Susan will deliver a keynote address on Writing for Change at the always inspiring Writing for Change Conference in San Francisco, at the Unitarian Universalist center at Geary and Franklin. http://sfwritingforchange.org/speakers/
On October 22, from 2:45 pm-4pm, Susan will be part of a panel discussion, "Multicultural Women Explore Social and Ecological Healing" at the 2016 Bioneer's Conference, held at the Marin Center in San Rafael, California. Bioneer's Conference Schedule 
Previous:
Last month, with several other poets, Susan read several poems about war as part of a program that will end with a performance of  Benjamin Britten's great "War Requiem" by the Berkeley Community Chorus,  on June 3, 4.and 5 at Herz Hall on the UC Berkeley campus. http://bcco.org
On May 15 Susan was given the Fred Cody Award for Lifetime Literary Achievement by the Northern California Book reviewers, joining previous winners, Maxine Hong Kingston, Wallace Stegner, Lawrence Ferlinghetti,  Adrienne Rich,  Gary Snyder and Alice Walker among others. Read more about Susan's award.
To read Susan's acceptance speech, "Keeping Hearts and Minds Alive" see Blog